Exploring memory associations, in this case relating to objects associated with family and domesticity. Fragility, transience, decay, renewal and beauty within imperfection remain at the core of my work.
Traces.
Shelagh's christening cup.
Paper, rice glue, tarnish.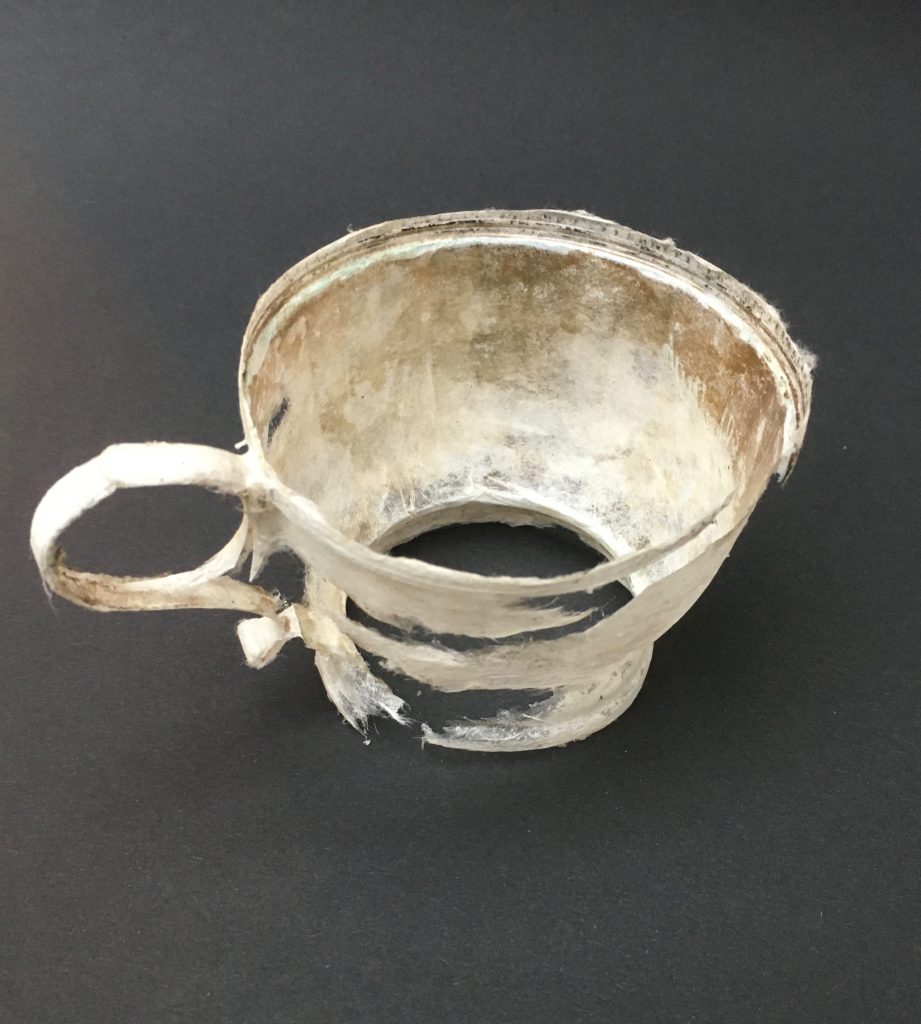 Salt Cellar.
Paper and rice glue.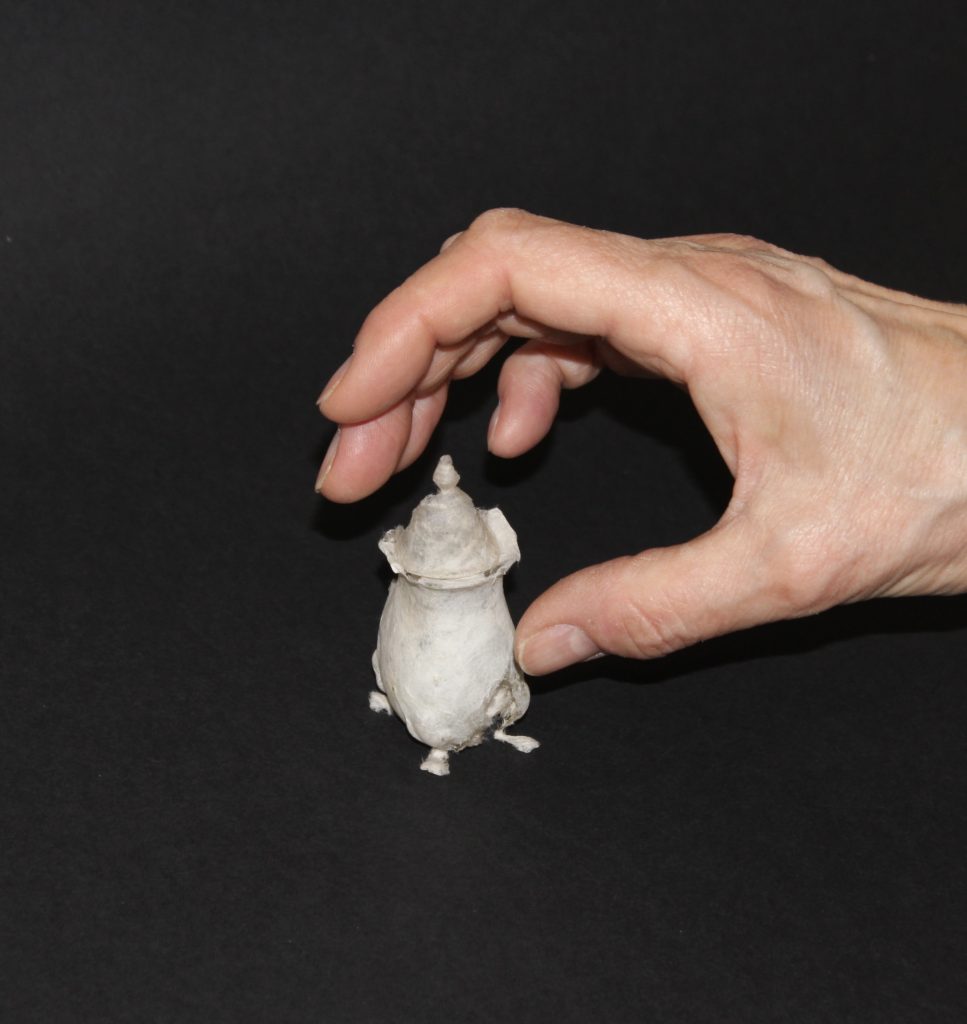 Miscellaneous Items, paper and rice glue.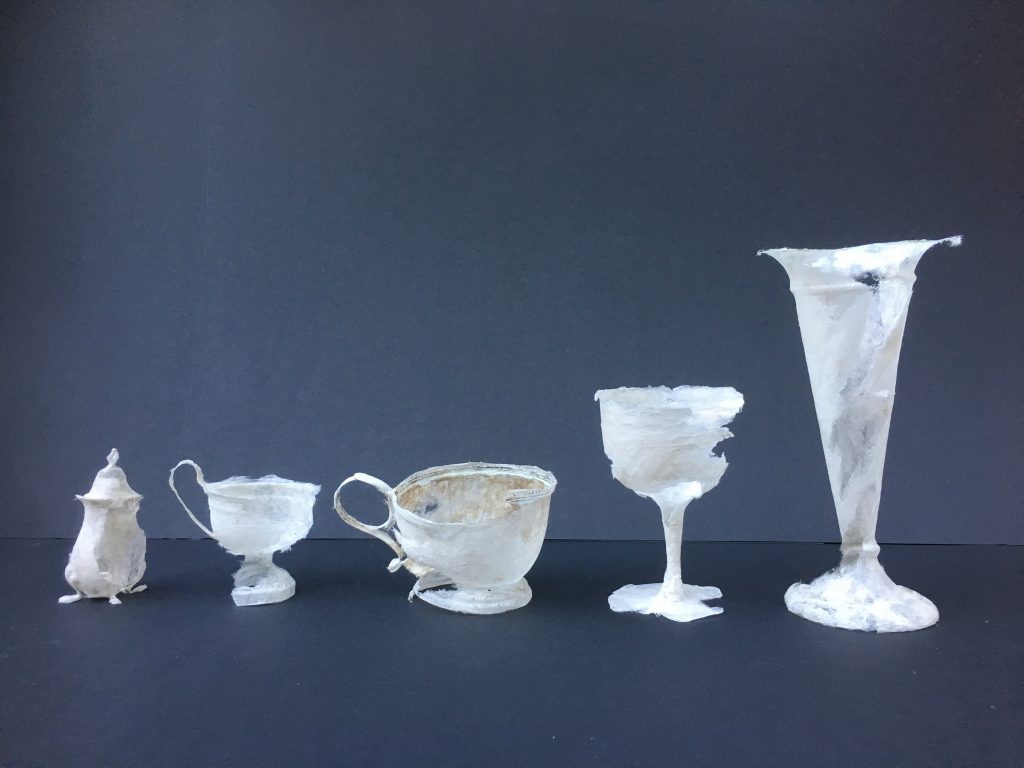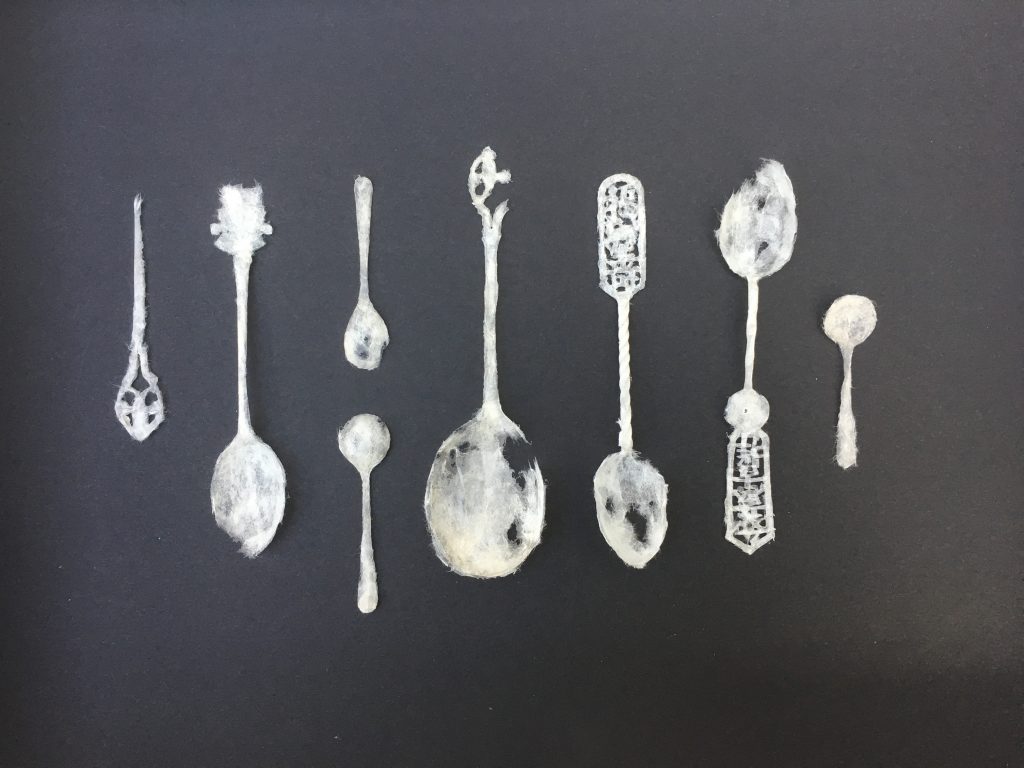 Papercasts displayed in handmade acrylic vitrine.